Music in the Park - Fridays from June 28 - August 30, at G.M. Dame Marina Park.
Hosted by the Northport Performing Arts Center, Northport's Music in the Park is the longest running weekly music event in the area. Thanks to the generous support of local businesses, non profits, visitors, and locals, everyone gets to enjoy, for free, lively music and beautiful views of Northport Bay at G.M. Dame Marina Park. Bring chairs, blankets and a basket full of your favorite local goodies for the full experience. Socialize, picnic and mingle while live music comes your way from some of the most loved talent in the region. Music begins at 7 PM and goes until 9 PM. These Friday nights are sure to make lasting memories and keep you coming back for more!
Made possible through the sponsorship of local businesses and individuals and through contributions by the general public during the event.
Schedule for Summer 2019 Season
June 28: K. Jones & The Benzie Playboys
July 5: Jazz North (jazz)
July 12: Wild Sullys (crazy celtic)
July 19: Mule Bone (blues)
July 26: Good Boy (power folk)
August 2: Soul Patch (roots rocks)
August 9: Denise Davis & the Motor City Sensations
August 16: The Jimmys (rock)
August 23: Ron & Don Quartet
August 30: The Old Microtones
The Premier Music Event on the Leelanau Peninsula!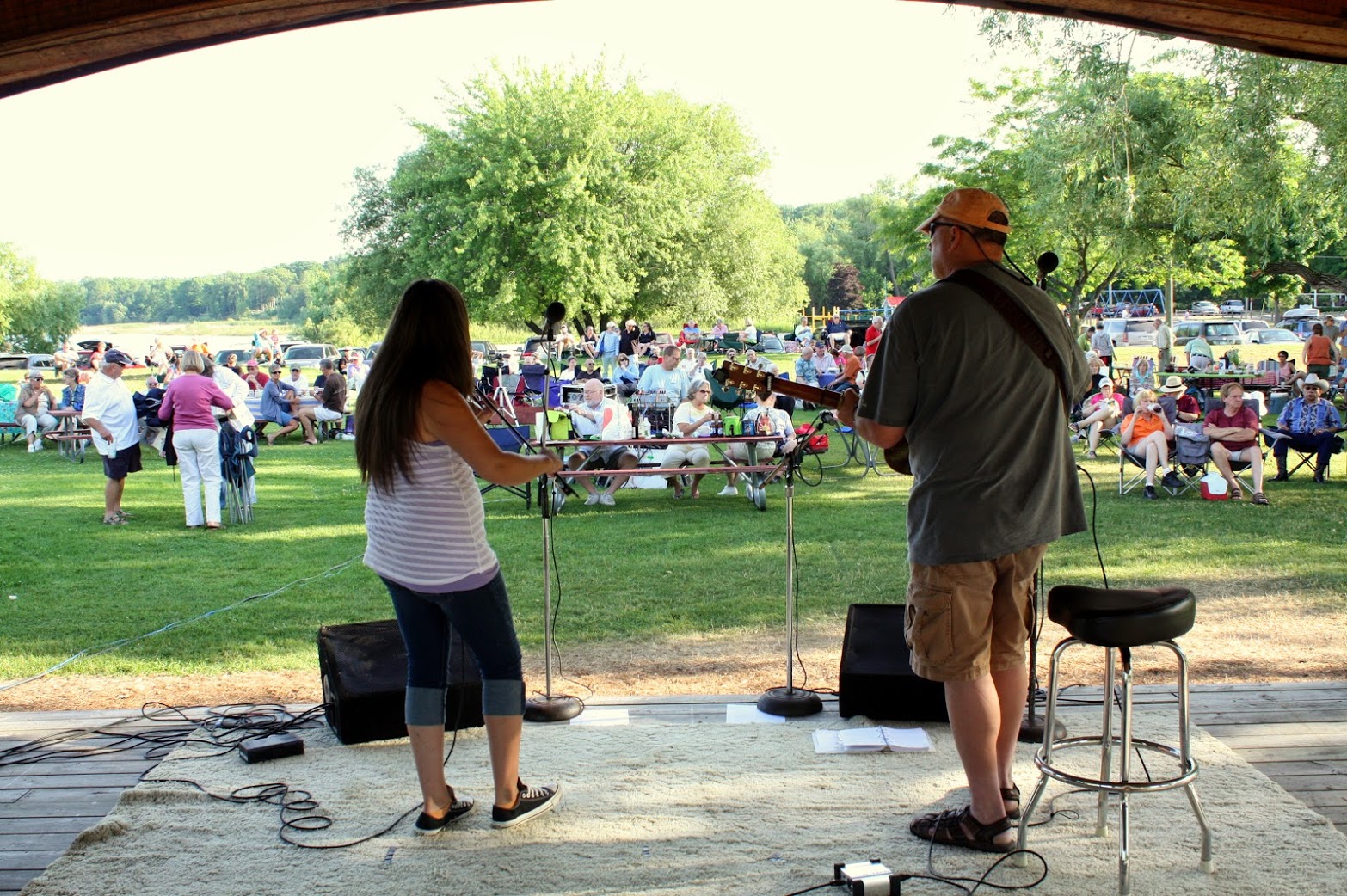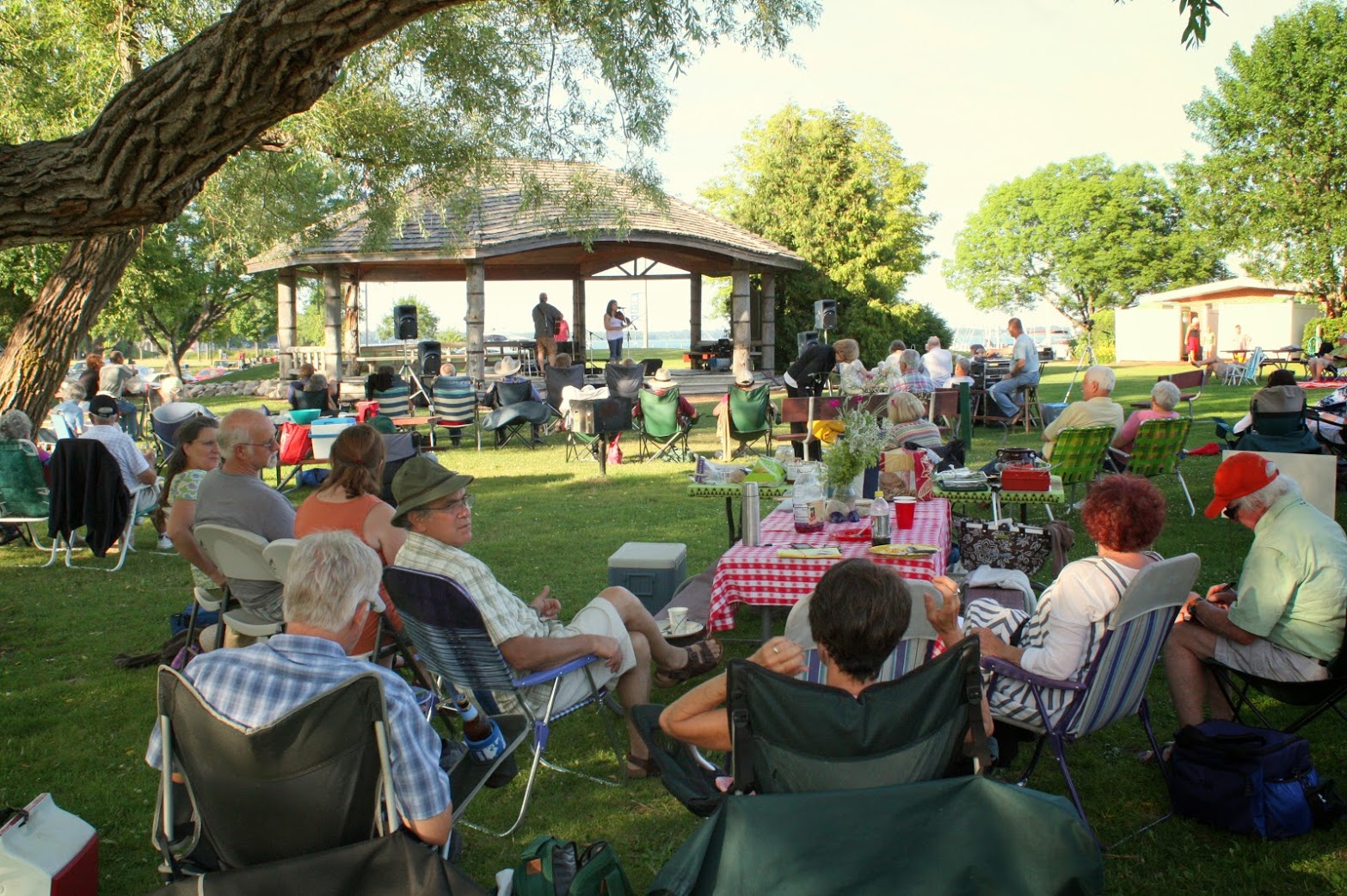 Music-lovers of all ages and abilities enjoy spending their Friday Nights in Northport!
All Music in the Park Photos featured on this page courtesy of Al Noftz